Presents:
RAVISHMENT and REPAIR
A 7-Week Online Course
September 19th - November 9th
This program is for couples and singles who are wanting more depth, more love, and more conscious intimacy from their relationships. Regardless of how deeply you think you've loved, there is always more intimacy, openness and depth available in even the most mundane relational moment. This program will help you cultivate the skills and practices to create a relationship that inspires you.
At the end of the 7-weeks,
you will be able to:
Create a relationship dynamic that is rooted in mutual devotion

Resolve the patterns and habits that keep getting in the way of deeper intimacy and love

Identify where you habitually close and practice opening beyond your habit 

 Regulate and resolve your own nervous system and that of a partner 

 Create an experience of deeply satisfying turn on 

 Turn mundane moments into deep connection with your partner 

Feel sexy and alive in your body 

Evoke the best from yourself and your partner 

Artfully create and maintain boundaries that serve you and the people around you 

Repair relationship rifts through a proven, repeatable communication framework
Sexual polarity, making your relationship an expression of art and beauty, nervous system regulation and co-regulation, healing core wounds, boundaries, needs and nourishment.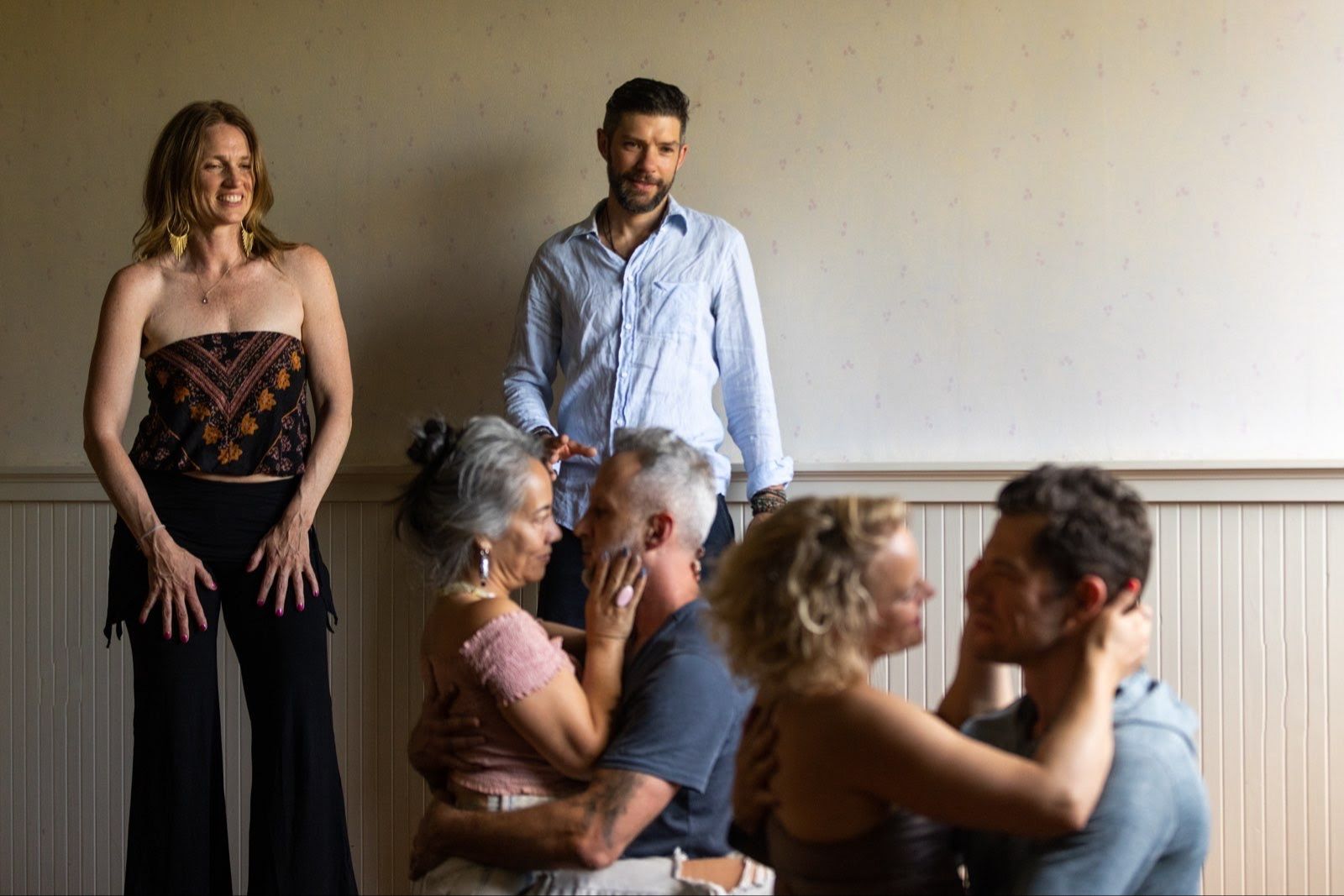 Singles and couples who want to take intimacy and relationship to a deeply profound place of healing and turn-on. 
All calls are from 10am-12pm PT.


Tuesday September 19, Thursday September 28th, Thursday October 5th,
Tuesday October 10th, Tuesday October 24th, Tuesday October 31st, Thursday November 9th.
The 7-week course will be online via zoom.
Because you can feel the call in your heart to love like you never have before!
Singles $299 - Couples $549
Your Stewards for This Journey are:
SARAH ENTRUP- Relationship and Intimacy Coach
Sarah's transmission to the world is embodied love that is sexy and potent as f**k.
Sarah has been teaching tools of transformation for over 25 years. She is most fulfilled when she is teaching singles and couples how to create healthy, deeply turned-on relationships based in generosity and love. For more about Sarah, visit her website HERE.
TRAVIS STREB
focuses on bringing leadership and intimacy to life through practice. For those of you who have read all the books and listened to all the podcasts but can't quite bring all their knowledge to life. Since 2017, Travis has been studying, practising and teaching in the realms of relational intimacy and sexual polarity with some of the world's most renowned teachers. He has been coaching professionally for over a decade in both the corporate and personal realms. For more about Travis, visit his website HERE.
"If you make love with the divine now, in the next life you will have the face of satisfied desire." -
Kabir
What you will receive: 
• 14 hours of class time where you will be in partnered practice, receive coaching and instruction. 
• Access to Sarah's practice vault of 100's of hours of practices. 
• Given specific homework and practices to do every week in between classes. 
• Homework Videos of practices from Sarah and Travis.
This course is for the people who are ready to honestly look at how they have been showing up in relationship. Become more conscious of their relational template, and evolve it!